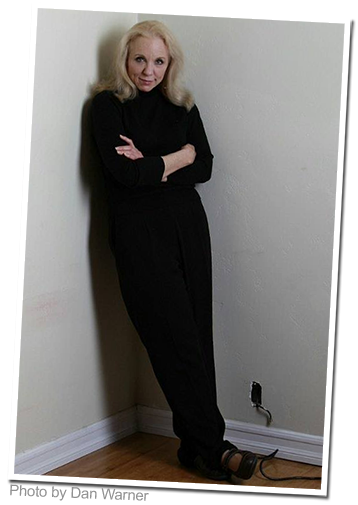 She's a comedian, an actress, a NY Times bestselling author and a producer…
She is Brett Butler – You know her. You love her. HEY, just play along…
From the Hills of Georgia to the Hills of Hollywood she's driven mighty far just to be here. Born in Montgomery and growing up outside Atlanta's metropolis -- Brett has lived it, she's seen it and you can bet she's heard it too. How else could she hit almost 30 years in the business? Being the eldest of five sisters (we counted twice just to make sure) should have given her plenty of insight into a standup routine. It took a bit more than just five sisters and being raised in the south though. The world got their first taste of the comedic southerner on The Tonight Show in 1987 – The same year a breakthrough came on television as a writer for Country Music Superstar Dolly Parton. Keeping a heavy beat on the New York stand up circuit Brett was unbeknownst on her way to prime time.

In 1992 Marcy Carsey and Tom Werner caught Brett's act and approached her about a role in an upcoming sitcom they were working on. Grace Under Fire was born and Grace Kelly met the world in 1993 premiering on ABC. Brett starred as Grace Kelly, the funny yet witty divorced mother of 3 children with ties to her abusive ex-husband. The show became a prime time hit in its first season. During this time Brett won a Peoples Choice Award for Favorite Female Performer in a New TV Series as well as a Q Award for Best Actress in a Quality Comedy Series. Brett was also nominated for two Golden Globe Awards and three Q Awards (Viewers for Quality Television Awards).Grace Under Fire aired for 5 seasons.
After the 112th episode in 1998 the show came to an end and shortly after, Brett retreated home.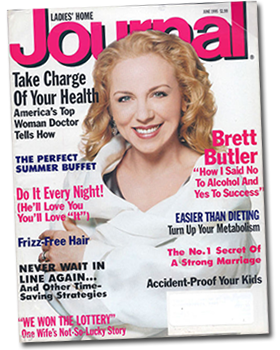 Back in Georgia, she set up shop on a beautiful farm with fifteen animals and the stillness of serenity. Wanting to rediscover life outside of Hollywood, Brett was able to do just that on her north Georgia farm. Animals have long been a part of Brett's life -- now with the passion she's always put forth and being on a farm with plenty of room and time she was able to accommodate her desire to work with them. Dogs, cats, horses and livestock of all kinds -- there were plenty of animals to call her own. Brett's work with local humane societies and animal rescue orginizations consumed the majority of her time back on the farm. While rehabilitating animals, she also found the time to keep writing, touring her standup act and most of all acting. During this time she was cast in roles far and wide including: "Mrs. Harris" (Movie), "My Name is Earl" (TV Series), "Archer" (TV Series) and "The Young and the Restless" (TV Series).
Most recently, Brett has traded in the rolling hills of the Georgia farm for the big city lights of Hollywood California. This time she's been keeping busy filming a recurring role on Charlie Sheen's hit FX sitcom "Anger Management" and her recurring role on the CBS Soap "The Young and the Restless." Keeping her stand up comedy up to par and with more projects in the works -- who knows where you could see the Southern Belle of Comedy next. She's here, she's got her mark and she's ready!